Street art – what is worth knowing about it?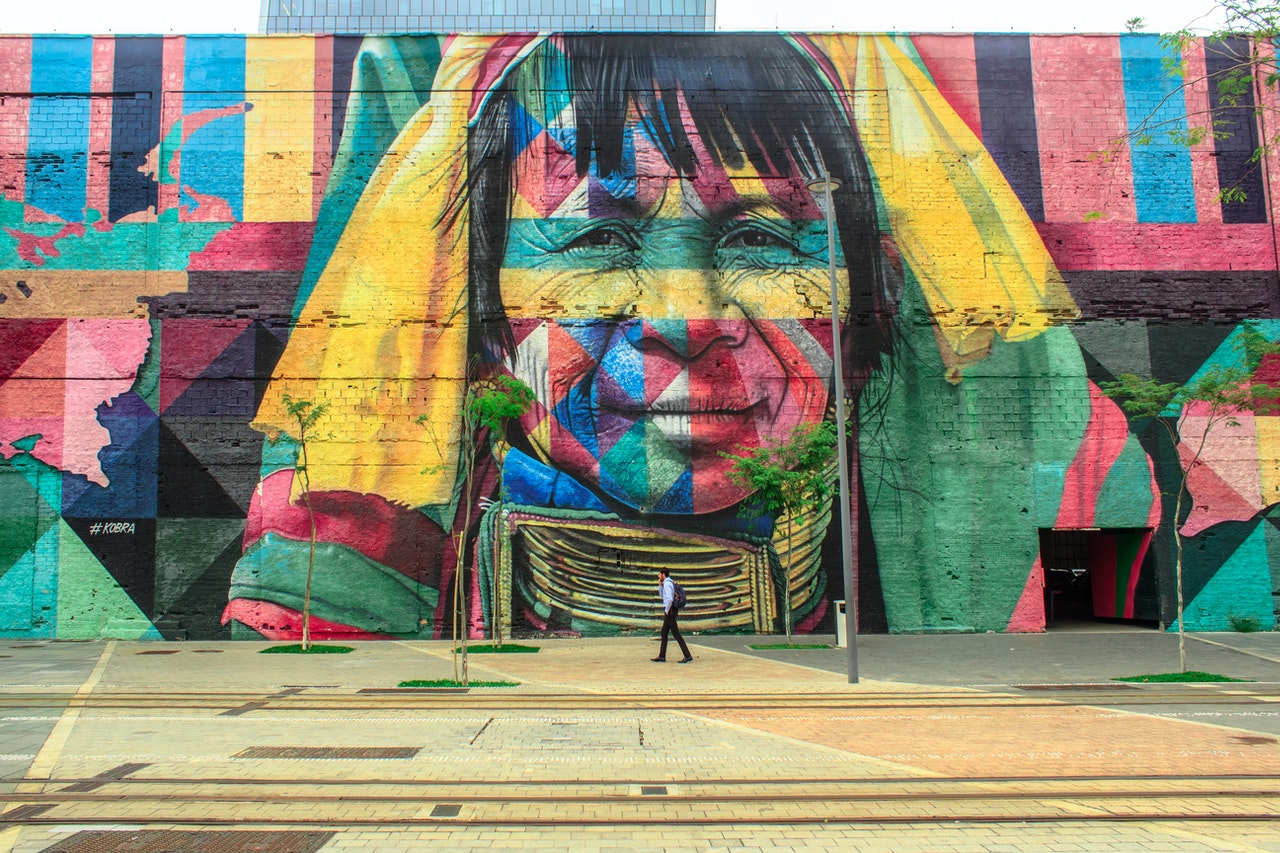 Street art can be found at every turn. It is in newspapers, movies and games. It meets contemporary trends, and its quality is determined only by the taste of the viewer
Street art does not need galleries, critics or museums as intermediaries. It embodies freedom and has artistic value. What is worth knowing about street art?
Street art has changed dramatically over the past decades. Previously, chaotic, hastily concocted inscriptions could be found in cities. Nowadays, it is easy to come across increasingly majestic murals in metropolitan areas that tell amazing stories about the life and culture of a society.
Street art attracts investment, promotes tourism, and transforms dangerous and poor neighborhoods into expensive and prestigious ones. It is a powerful tool for social change, and cities have become its full-fledged canvases. Let's talk about the emergence and development of this phenomenon.
 

 

View this post on Instagram.

 
Street art – a brief history
Street art is a type of visual art that is urban in nature. It includes graffiti, stencils, posters, murals, etc. Its task is not to delineate a territory, but to show the viewer the plot invented by the author and involve him in a dialogue.
Street painting appeared already in antiquity. Cave sculptures can be called the first examples of this (and by no means the worst). The cradle of more modern manifestations of street art is the United States. It was there in the 1930s that hooligans began to paint the first graffiti on walls and wagons.
Graffiti as one of the first forms of street art appeared in the late 1970s and early 1980s in America. The movement developed most actively in New York City, whose central regions were devastated by suburbanization. In this context, graffiti developed parallel to other subcultural trends: skateboarding, hip-hop, breakdancing. It was popular as a form of self-expression among the poor who still lived in inner cities.
Graffiti was a form of marking the territory of a painter or an entire crew. They used a specific pictorial language that required orientation to specific symbols to understand. A striking example of such communication, hidden from the public eye, is The Freedom Tunnel, under Riverside Park in Manhattan, which became a closed place of communication for artists.
Subsequently, street art enthusiasts took a liking to subways and began painting train cars and entire trains. When the inscriptions became too many, New York City authorities suggested that artists express their art in specially designated areas. "Chaotic creativity" was declared illegal.
The first graffiti exhibition opened in the 1970s, and commercial organizations and fashion houses began offering mutually beneficial collaborations to top artists. During this time, murals became more complex: line thickness narrowed, outlines were added, and images of cartoon characters began to be painted in addition to lettering
In Europe, street art has been actively developing since the 1980s. One of the grandiose graffiti paintings was on the west side of the Berlin Wall. After its demolition, its remains were given to 118 artists to create an outdoor gallery.
Street art artists
Once professional artists entered the street art subculture, the art took on a message, aesthetic and meaning. Works by Lee Quiñones and Jean-Michel Basquiat appeared on the streets. The cost of the latter's creation now starts at $14 million. In the early 1990s, street art began to be actively used in advertising. Such giants as IBM and Sony used the services of street painters.
Banksy – the king of street art
The creative path of the underground English artist Banksy began in the 1990s. Each of his masterpieces carries a strong message and shocks people's minds. He brings out the flaws of society: he talks about war, pollution, global technologization, abuse of power, etc. In 2010, Banksy was included in the list of 100 most influential personalities in the world. His works are unique and sought after.
 

 

View this post on Instagram.

 
Shepard Fairey
Shepard Fairey is another successful street art artist. He was best known for his Hope poster for the Obama campaign (2008) and his work with Andre the Giant OBEY.
 

 

View this post on Instagram.

 
Examples of street art around the world
The most visible and discussed form of street art is murals
New York City
This is a city with a unique energy and culture. You will find many compositions of street art, from naive drawings to realistic and touching portraits.
 

 

View this post on Instagram.

 
London
This city has a strong loyalty to urban artists, and its walls are filled with bright and complex murals.
 

 

View this post on Instagram.

 
Prague
Murals have long been a part of Czech street culture. Prague is a huge canvas for young talent.
 

 

View this post on Instagram.

 
Paris
In this city of art, even old walls can surprise and catch the attention of passersby. Here, Charles Leval's "smart" black-and-white paintings coexist alongside JR's impressive portraits and hundreds of vibrant threads by unknown artists.
 

 

View this post on Instagram.

 
Photo by Anderson Guerra/Pexels