The world's most famous opera singers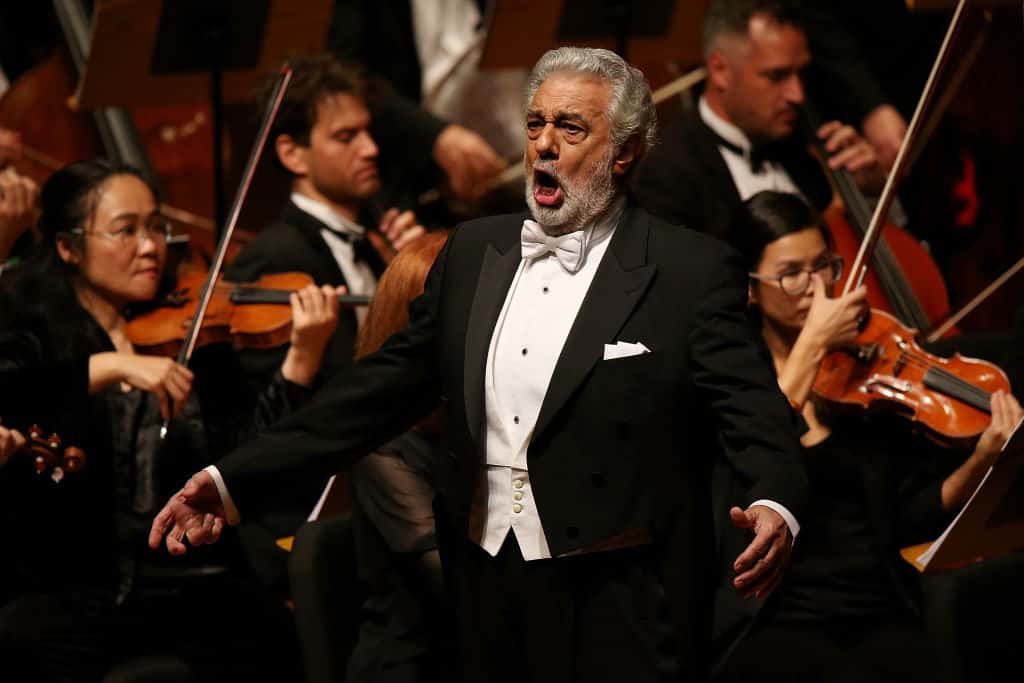 Opera – distinguished beauty, chic, style and pure singing. Today we take a look at the world's most famous opera singers – who's on this list? All the stars you've surely heard of. Here are the famous opera singers!
Luciano Pavarotti
In 2007, we said goodbye to an all-time star – the Italian opera singer, a tenor with an incredible voice. Considered one of the greatest singers of the 20th century, and these words are in no way exaggerated. One of the tenor's performances at the Metropolitan Opera even made it into the Guinness Book of Records, and in 1990 he appeared at the opening of the World Cup in Italy.
Andrea Bocelli
This is a genius who basically needs no introduction. He was born in 1958 in Italy. Tenor, but also a composer and music producer. The whole world knows him, everyone can hum a fragment of the songs he sings, recall his characteristic look (long hair, closed eyes). Recently, a movie inspired by his life was made, and in 2021 in Poland, despite the pandemic, a concert was held at which he performed together with his son. No wonder he is the most famous singer in the world. Interestingly, Bocelli is also active in the pop music genre.
Placido Domingo
The opera scene is not only an Italian skill, also Spain has many great opera singers. Placido Domingo was born 1941 in Madrid – a lyric tenor who comes from a family of musicians. He is considered to be the record holder for the number of opera parts performed (over 150). He began his career in Mexico, then lived in the United States.
Maria Callas
American opera singer of Greek descent born in 1923 in New York City – the most famous dramatic soprano. She performed in various genres and styles of opera. Thanks to her undeniable talent she gained international fame in a short time. She was primadonna of La Scala in Milan and the Metropolitan Opera in New York. The opera singer had to give up her musical career due to a rare disease through which she lost her voice. She died in 1977 in Paris.
Jose Carreras
Spanish born in 1946 in Barcelona, lyric tenor. He is known not only for his opera performances, but also for his charity work. He gained fame thanks to Montserrat Caballé. In 2009, he left the stage and never returned to it again.
Enrico Caruso
Every opera fan knows this name. The Italian singer, considered even as the "king of tenors", lived at the turn of the 19th and 20th century. He began his career in his native Italy, but achieved success only at the Metropolitan Opera in New York. He died as a result of complications from pneumonia.
Joan Sutherland
Opera singer originally from Australia, born in 1926. She sang in the best opera houses in the world: La Scala, Grand Opera, Metropolitan Opera. She passed away in 2010.
Jussi Björling
Tenor hailing from Sweden, called one of the legends of the 20th century. He has performed at the Metropolitan Opera in New York and the best concert halls in Europe. Recognized also in his own country, Sweden, he received an honorary title for special merit in the arts in 1944. He died in 1960.
Sarah Brightman
English soprano and actress. She gained worldwide acclaim thanks to her performances in musicals and cooperation with Andrew Lloyd Webber. In 2008, she sang the theme song of the Beijing Olympics
A talent with a powerful voice
Opera singing is a display of true talent, a powerful voice, showing the uniqueness and singularity of its owner. In this way, opera remains high-level entertainment unlike any other performance. Who hasn't heard of Maria Callas, Luciano Pavarotti or Andrea Bocelli? These are the series of names that will go down in the opera world forever as true icons of opera singing.
Photo by Phillip Faraone/Getty Images Entertainment/Getty Images