Contemporary dance – what is worth knowing about it?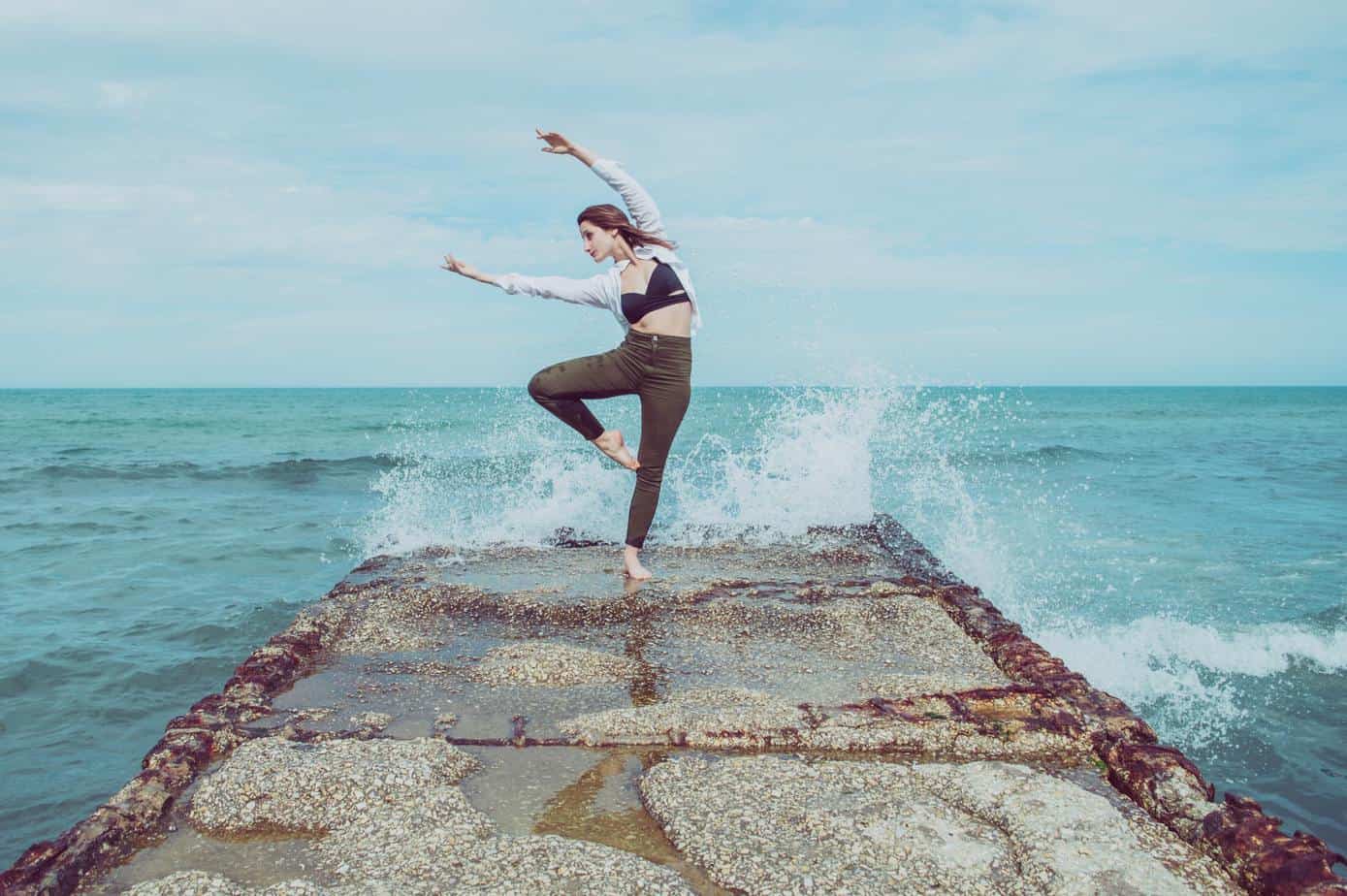 Contemporary dance is based on the idea of ballet but is devoid of rigid rules characteristic of ballet performances. This field of art has been developing very interestingly also in Poland
All the more reason to look for a moment at its roots: how did the idea of contemporary dance develop? Here are some facts worth knowing.
What is contemporary dance?
Contemporary dance is a very interesting transformation of ballet, where rigid rules were replaced with an individual look at the artist's expression. The creators of this discipline knew the rules governing the ballet performance, but used them in a different way, so that they could show their own movements, steps and music on stage
When was contemporary dance created?
Contemporary dance flourished almost a century ago, in the 1930s. It was then that it came to the United States, where it quickly became popular. Earlier it was known in Europe, but it was overseas where it developed to the fullest extent
Who created this type of dance?
Three women, Isadora Duncan, Ruth St. Denis and Marta Graham, played an important role in creating the original character of contemporary dance. What made them famous?
Isadora Duncan (1877 – 1927)
A woman with a very colorful life, wife of the poet Sergei Yesenin, she became famous precisely because she could reject the rigid ballet rules and create her own, fully original style.
Her attitude was based on a strong opposition to the limitations imposed by classical dance. She rejected the costume (tutu skirt) and ballet shoes, and danced without shoes, with loose hair and in a Greek tunic. Her life ended tragically in 1927 when she died in a car accident. She had previously been associated with another great and tragic cultural figure, the Russian poet Sergei Yesenin
Ruth St. Denis (1879 – 1968)
She was called "the first lady of American dance." Unlike Isadora Duncan, St. Denis was thoroughly educated and consciously sought new ways to express herself artistically. She also danced barefoot, professed absolute freedom in the choice of movement and departed from the rules of classical dance. For her, dancing was a kind of mystical experience.
Martha Graham (1894 – 1991)
She became famous primarily for her work on perfecting stage movement. The motorics of human movement and minimalism when it came to ornaments or even the appearance of the stage were very important to her. Movement was to express emotions and be connected to the state of mind of man. She defined plastic and continuous movements using her own terminology, which gained recognition around the world.
Contemporary dance in Poland
How did the history of contemporary dance in Poland begin? Behind the Iron Curtain, innovations that were successful overseas penetrated with quite a delay
The merits of Conrad Drzewiecki
The breakthrough came in 1973 when the famous choreographer Conrad Drzewiecki established the Polish Dance Theatre – Poznań Ballet. It was in Poznań where he began breaking rules, characteristic of modern dance, which had long been an important feature of ballet. Drzewiecki became famous for such performances as "The Firebird", "Krzesany" or "Yesterday".
His work was continued by his students, including Ewa Wycichowska. The longtime prima ballerina of the Grand Theater in Lodz held the role of director of the Polish School of Dance from 1988 to 2017. During the first nearly 40 years of its existence, more than 180 premieres were produced here. The theater company has hosted performances on five continents
Silesian Dance Theatre
In 1991 another center of contemporary dance was born in Silesia. Jacek Łumiński, a dancer, choreographer and pedagogue, played an important role in it. Bytom became the next, after Poznań, festival center. Silesian Dance Theatre existed from 1991 to 2013. It started with these two centers, but soon other places where contemporary dance developed were created
Photo: Chermiti Mohamed/Unsplash