Vincent van Gogh – 10 interesting facts about the life of the artist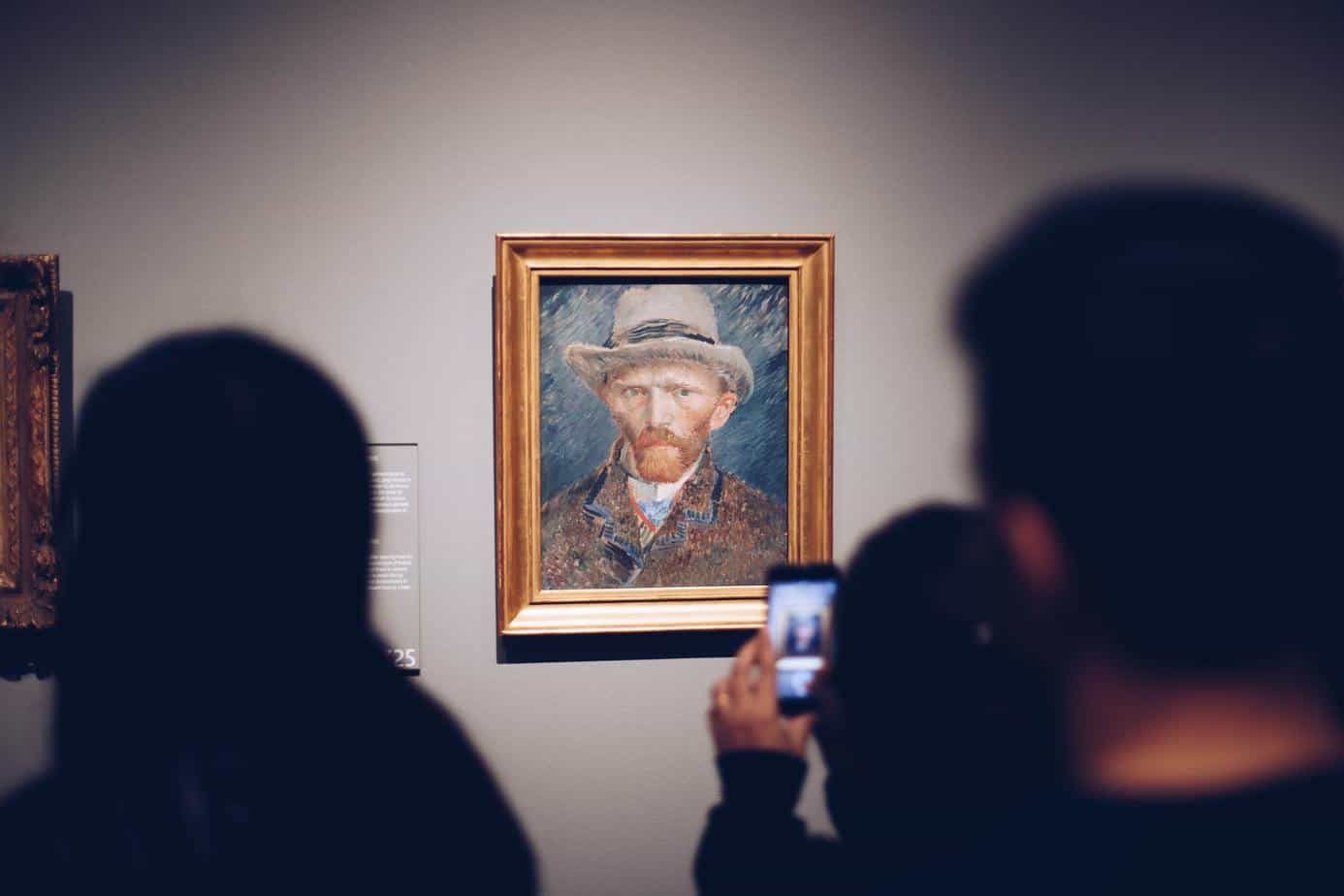 Vincent van Gogh? The demented artist without an ear who painted sunflowers? This is probably the first association many people have with the name Vincent van Gogh. We will try to broaden this – to put it mildly – perfunctory image of the artist by serving you a handful of other interesting facts about his life.
Naming after a deceased brother
Naming a child after a deceased brother is probably not that surprising. More interesting is the fact that, as in an evil prophecy, Vincent van Gogh was born on the very same day that his dead brother was born a year earlier.
Service to God and men
Vincent was not a model student, lacking will power and determination. By his second year of secondary school he had already dropped out. Later he longed to follow in his father's footsteps and become a pastor, but eventually abandoned this idea too – his passion for painting prevailed.
Vincent van Gogh – paintings
Van Gogh took up painting seriously as a mature man and in just 10 years he has gone from a budding artist to a master who revolutionized the visual arts.
Love for his cousin
Vincent van Gogh was in love with his widowed cousin Kee Vos, whom he persistently courted. Despite her unrequited feelings, van Gogh kept up his advances and turned the whole family against him.
A new technique for painting people
Lacking artistic training, van Gogh was unable to paint human figures. In sum, his depictions of people, lacking proportion and grace, became one of the dominant characteristics of his style.
Cut off an ear
Vincent cut off his earlobe in a fit of rage and despair after a heated argument with Gauguin, with whom he was living at the time. After the incident, he checked himself into a psychiatric hospital for treatment.
All hope in his brother
A special place in Vincent van Gogh's life was occupied by his brother, Theo. It was Theo who believed most in Vincent's talent and supported him mentally and financially throughout his life. After his death, Theo succumbed to neurosis and left the world after only six months.
Posthumous recognition
During his lifetime, van Gogh sold only one of his 850 paintings for a good price. Today, his works are among the most expensive works of art ever sold at auction and in private sales.
Death under mysterious circumstances
Van Gogh passed away at the age of only 37. The circumstances of his death remain incompletely explained. The artist was found by friends and his brother with a gunshot wound in his chest. Did Vincent accidentally shoot himself while chasing away birds while working outdoors, or was it an act of suicide? The last words he spoke to his loved ones were: "Sadness will last forever."
Vincent van Gogh – "Sunflowers"
In 1887, 4 still lifes were created in Paris with broken sunflowers. And the all-too-familiar yellow sunflowers in a clay pitcher van Gogh painted a year later in the city of Arles in the south of France, where the artist had ventured in search of sunshine and vibrant colors. He also dreamed of creating a new direction in painting to replace Impressionism.
Main photo: Ståle Grut/unsplash.com